Have you ever been stuck at home, looking in the mirror and wondering what to do with your hair? Most of us often feel like our options are limited, but these days there are a plethora of online tutorials available to help us change our look. So whether you're stuck inside because of the stay-at-home orders or want to switch up your style without stepping out of the house, there's always something new and creative for us to try when it comes to those luscious locks. We've put together some inspiring ideas for cute hairstyles so that you can get creative – without needing any additional curling irons or complicated tools!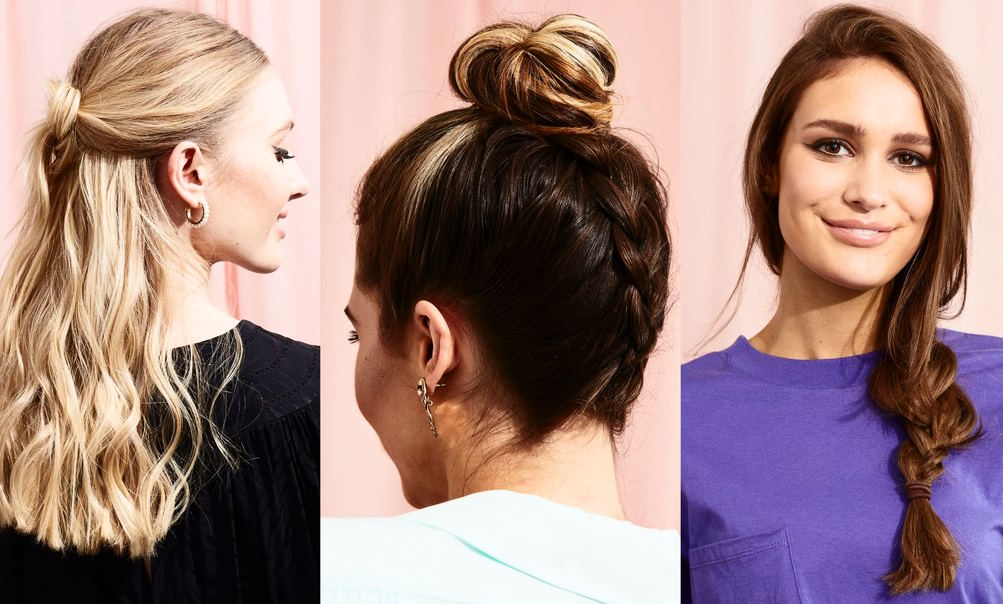 Easy and cute hairstyles for lazy days at home
If you're looking for something a bit more sophisticated than a messy bun on your lazy days at home, try out one of these easy and cute hairstyles!
The Headband Braid: Start with dry, brushed-through hair and put on a headband that is two shades darker than your hair color. Use a small section of hair (about 1″), begin a Dutch braid around the top of your head, and secure it with an elastic band at the end. Gently pull each side of the braid to give it extra volume and texture.
The Low Bun: This look is perfect for days when you want to look put together but still feel comfortable. Begin by brushing out your hair, then tie it into a low ponytail at the nape of your neck. Next, twist the length around itself until you create a bun, then use as many bobby pins as necessary to keep everything in place. Finish off with some hairspray to hold everything together!
These easy and cute hairstyles are great for days when you want to look put together but only have a little time. Give these looks a try, and you'll be ready to take on the day in no time!
Pretty hairstyles to experiment with at home
If you're looking to experiment with your hair, plenty of styles can be done easily at home. Here are some pretty hairstyles to try:
Braided bangs: This look is perfect for those who want a fun twist on their everyday style. Braid one or two sections of hair from the front and secure them with small clear elastics – it's quick and easy!
Half-up bow: This style adds a whimsy to any outfit and looks ultra-cute! Pull half of your hair into a ponytail at the back to get this look, then wrap the end around itself to form a loop before securing it with an elastic. Next, pull the loops outwards to form a bow.
Dutch braid: For those with longer hair, a Dutch braid is a great way to add texture and interest to your locks. Start by dividing your hair into three sections, then cross the outside strands under the middle one as you would when braiding. Once you reach the end, secure it with an elastic.
Crown braids: Try this style if you want something truly romantic and gorgeous for special occasions! Start by parting your hair down the center and sectioning off two pieces of hair on either side of your head. Next, braid each section in a French braid style from ear to ear before crossing them over each other at the back of your head and securing them with an elastic.
No matter what kind of look you're going for, experimenting with your hair can be lots of fun! Try out one of these pretty hairstyles at home to spice up your style. Have fun playing around, and remember to take lots of pictures!