Sometimes, knowing what to do with long hair can be difficult if you have bangs and feel a bit constrained in your styling options. But don't worry – there are plenty of fabulous ways to style long hair with bangs that will make you stand out! Take pearly blonde hair, for example; the subtle highlights and enough length to easily achieve a never-ending supply of beautiful looks! This blog post will provide ideas on how to style your pearly locks so you can rock them on whatever occasion. From polished ballerina buns and wispy shoulder-skimming styles, get ready to be inspired by these amazing hairstyles fitting for any event, from thrilling parties to formal events. So let's get into it…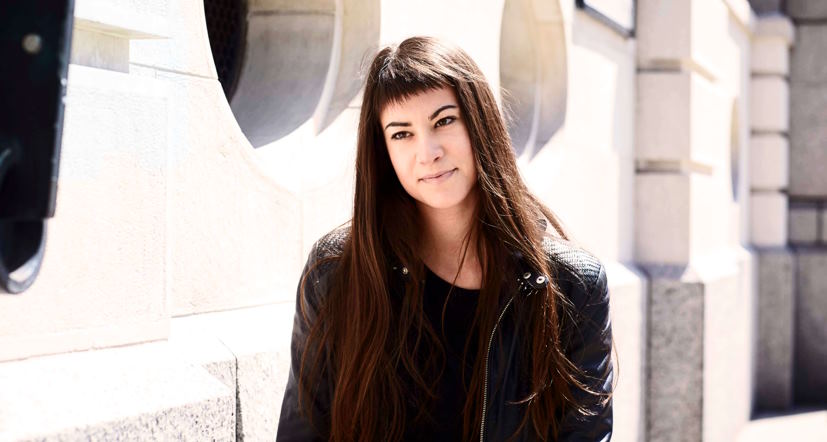 The best long hairstyles with bangs for every face shape
Long hairstyles with bangs are a great way to change up your look without having to make drastic changes. Bangs can frame the face, add texture and volume, or even create a whole new style. Whether you're looking for something subtle or bold, there is a long hairstyle with bangs to suit every face shape and hair type.
Round Faces: If you have a round face, you'll want to avoid styles that add too much volume around the cheeks as this could accentuate the fullness of your face. Instead opt for long layered cuts and side-swept bangs that hit just below the brow line – this will help lengthen the appearance of your face and draw attention away from any roundness.
Oval Faces: Oval face shapes have a lot of versatility when it comes to hairstyles and bangs. Mid-length cuts look great with a fringe that is swept either to the side or straight across – this adds structure to the forehead, helping to create balance between the forehead and jawline.
Square Faces: Longer layers and wispy bangs work well for square faces as they soften angular features. Aim for a style that falls just past your chin and opt for side-swept bangs that blend nicely into longer layers around the cheeks – this will help elongate your face shape without looking too dramatic.
Heart Shaped Faces: Heart shaped faces tend to be widest at the forehead and taper down to a narrow chin. You can create balance by adding a fringe that is cut just below your brows – this will help soften the appearance of your forehead and add volume to the bottom half of your face.
No matter what shape or type of hair you have, there's a long hairstyle with bangs perfect for you. Have fun experimenting with different looks until you find one that works best for you!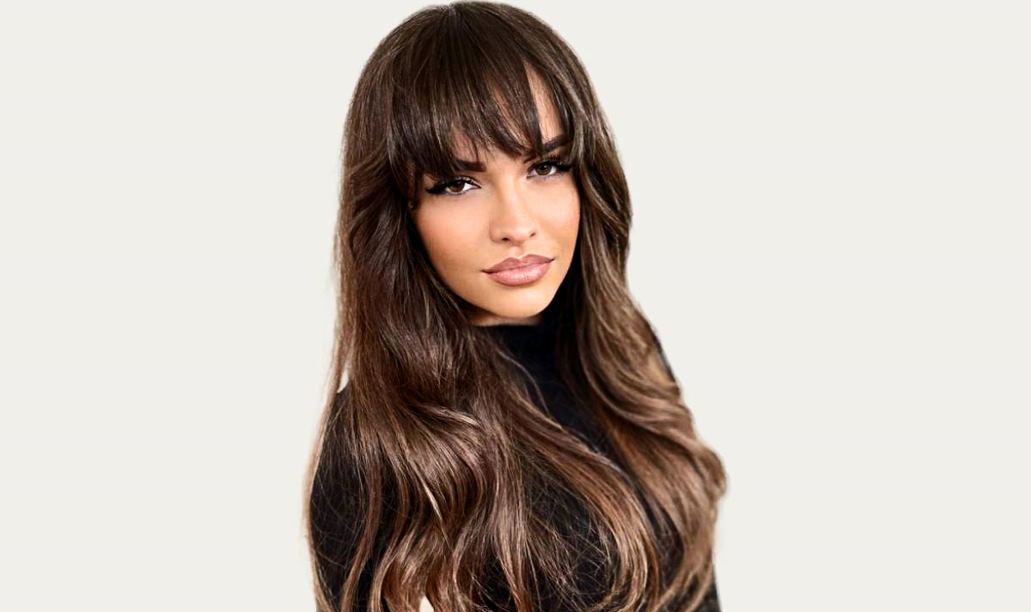 How to style long hair with bangs
Long hair with bangs is a timeless hairstyle that can be worn for many occasions. To style long hair with bangs, apply a volumizing mousse or spray to damp hair. Then, blow dry your hair using a round brush to create body and movement. Once your locks are dry, use a flat iron on the ends of your strands to add definition and shape. If you have extra-long layers, you can also curl them with an iron for added texture and volume.
For the bangs portion of the look, try using hot rollers or a curling wand to create subtle waves throughout your fringe. Alternatively, you could straighten your bangs if that's more your style. To finish the look, use a light hairspray or styling cream to set your hairstyle in place and add shine. With these tips, you'll be able to achieve beautiful long hair with bangs that will last all day.
You can also check out tutorials online or consult your stylist for more ideas on how to style long hair with bangs. With some practice and experimentation, you'll soon find a variety of looks that work for you and make the most of your unique features. Have fun playing around with different styles — you never know what stunning new look you'll create!